Under the Building Act, owners of commercial buildings are responsible for ensuring that their buildings are safe to use. To be complaint, all fire protection systems and features must be in good working order and an annual Building Warrant of Fitness (BWOF) must be provided to council.
These systems ensure a building is safe and healthy for members of the public to enter, occupy or work in. A compliance schedule identifies which of these systems are present. It includes automatic systems for fire suppression such as sprinkler systems, emergency warning systems (alarms) for fire or other dangers, electromagnetic or automatic doors or windows, escape routes, emergency lighting, access-controlled doors, smoke control systems, and more. It all depends on the size, scope and features of your building.
Choosing the right fire alarm system and ensuring that it is correctly installed and maintained is at the heart of any successful fire safety plan. Work with us to install, maintain and regularly test your fire alarm system, to ensure that your building is safe and compliant. It will give you and your people the best chance of survival in the case of a fire emergency.
Fire system requirements for commercial premises are highly specific. As each building and workplace has unique features, there is no one-size-fits-all solution. After a thorough inspection of your business premises, we will design a fire alarm solution that fits your building's exact needs. With one point of call, everything from maintenance through to extensions will be fully streamlined.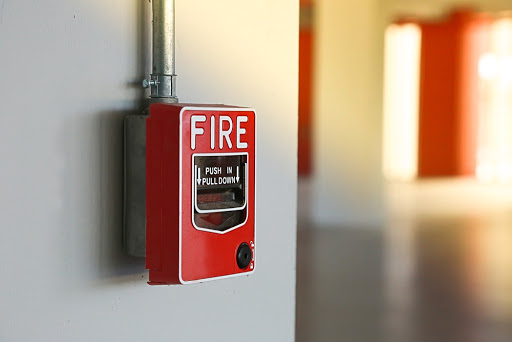 An automatic sprinkler system is one of the most effective ways to control a fire and protect against fire damage. A range of different sprinkler systems are available to protect commercial and industrial properties, from offices and commercial kitchens to factories. Our team understands the capabilities as well as the limitations of the equipment, from water mist fire systems through to gas flood sprinklers.
Each project is different, and what's required to effectively protect your people and assets depends on size and scope. We can design and install a fire protection sprinkler system that suits your building's specific needs. With our regular and thorough servicing, your fire sprinkler system will remain in top condition to be fully compliant and safe.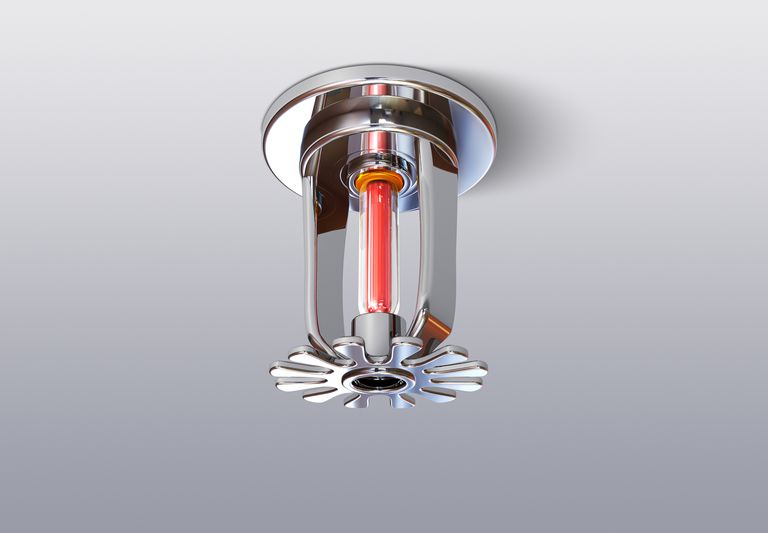 Incorporating emergency lighting is obvious as it literally saves lives. It is a critical aspect for the health and safety of people in buildings and mandatory for commercial buildings under the New Zealand Building Code. When the usual power supply fails, illumination in escape routes such as corridors and stairways must be provided promptly, automatically, and for sufficient time. It ensures that in the event of an emergency such as a fire, people can evacuate safely.
Over time, there are no guarantees that the systems that have been installed are still functioning correctly. As a specified system, emergency lighting requires a compliance schedule that outlines the performance standards, and inspections and maintenance is required regularly to ensure everything works correctly when it is most needed. For this, you can rely on our friendly team.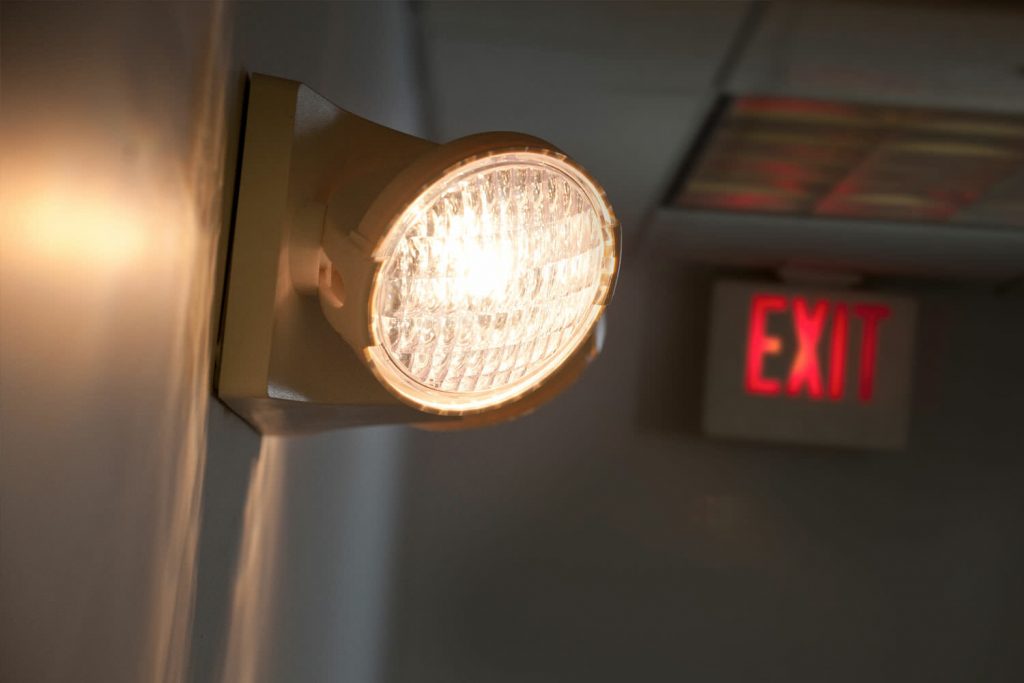 These doors are designed to open when motion senses detect movement towards the door and are common at main entrances of buildings. In the event of an emergency and/or power cut, they must be able to opened to allow escape from the building. Our team specialise in servicing and maintaining these doors to ensure their correct and safe functioning.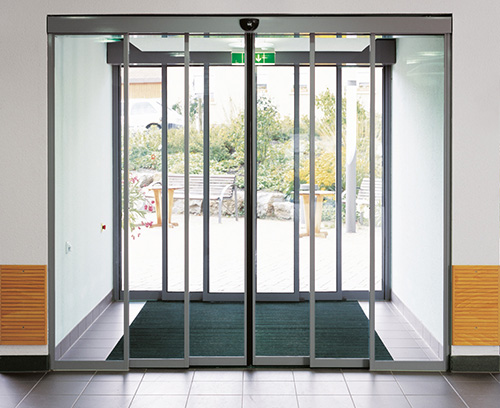 These doors are installed to restrict access to all or some areas of a building. They are designed to open with the use of swipe access card or personal security codes. In the event of an emergency and/or power cut, they must be able to opened to allow escape from the building. Our team specialise in servicing and maintaining these doors to ensure their correct and safe functioning.
Smoke control solutions are an important element of fire safety systems to protect buildings from fire and smoke damage, along with the people within. The addition of smoke curtains, industrial fire shutters, fire and smoke stop doors, fire resistant glass and other fire protection measures to your building's fire safety plan will give you that extra level of confidence.
We aim to leverage our knowledge and expertise by offering a full range of high-quality lifesaving products and services to commercial building owners in Auckland. Our maintenance plans ensure that all components are kept in good working order, and minor issues are identified early before they become big expensive problems. Enjoy our proactive, value-driven, and solution-oriented approach and feel free to contact us if you require more information.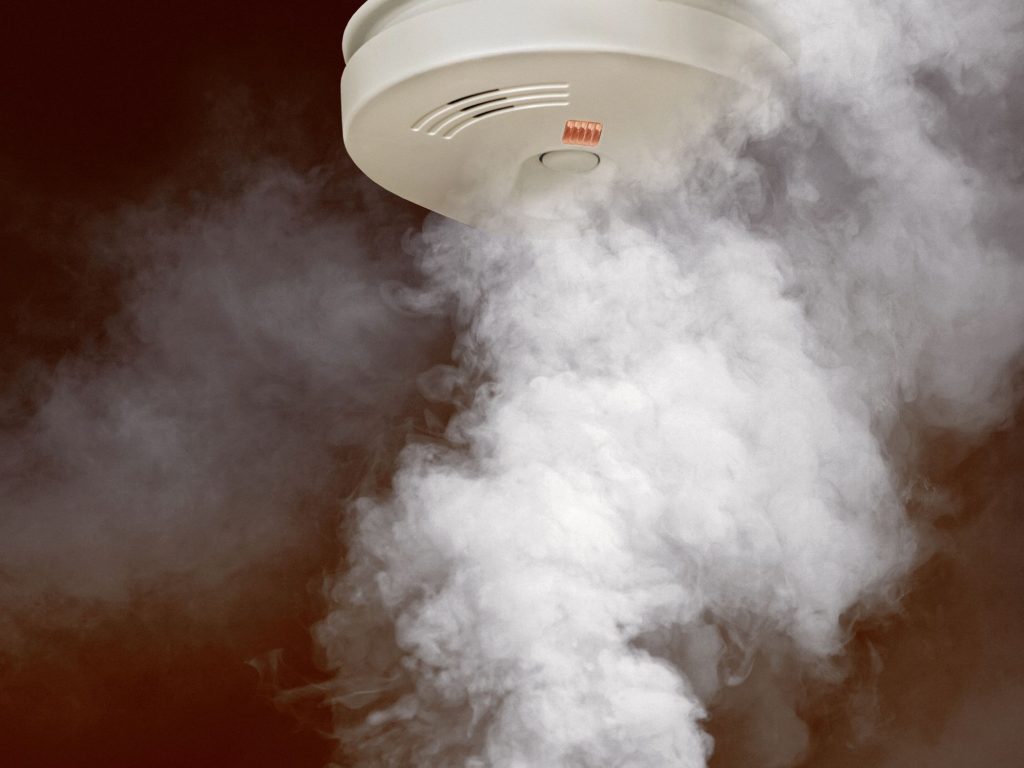 Hose Reels & Extinguishers
Although no longer a must for compliance, fire extinguishers and hose reels are hugely valuable to have in your building. It's an extra layer of fire protection. Our team of experienced fire protection professionals can include them where appropriate in a personalised fire safety plan that meets your requirements and assist with installation, testing, maintenance, and training on how to operate.
A proactive approach combined with resourcefulness, knowledge of fire safety compliance issues and a deep understanding of industry challenges lead to and outstanding and safe result. If you have any questions about our services or your compliance requirements, please do not hesitate to contact us. We're here to help.